Public Finance
Turner Law P.C., a minority public finance law firm, is listed in the Municipal Marketplace Bond Buyer's Red Book and has over 14 years of experience as counsel or co-counsel to issuers, borrowers and underwriters.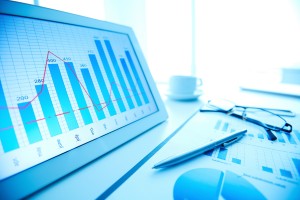 Turner Law, P.C. provides issuers and underwriters with experienced and reputable Philadelphia Lawyers.  Our firm represents state agencies and authorities, cities, educational institutions and investment banks, in the issuance of taxable and tax-exempt bonds and notes to finance construction of public projects or restructurings of prior issued debt.  This background gives us the experience to facilitate any public financing transaction.
In addition, we have extensive experience representing underwriters and accordingly can conduct blue-sky compliance, legal and financial due diligence of issuers and audits for compliance with Rule 15c2-12.  Our background includes representing clients in Delaware, New Jersey, Pennsylvania and Ohio and our clients know us as trustworthy, reliable and experienced in the field.

In addition to general obligation bond and note issuances we can assist clients with issuing bonds and notes for the following revenue secured financings:
Affordable Housing
Healthcare Facilities
Educational Institutions
Cultural Centers
Recreational Centers
Senior Center
Airports and Mass Transit
The success of a bond issuance depends upon the strategy used in structuring the transaction, with a thorough understanding of how each party will be involved.  Our role as your counsel is to give you the peace of mind that your bond issuance complies with the legal requirements for your part of the transaction.
Our Public Finance Services as Counsel
Turner Law, P.C. can act as counsel in several capacities as well as acting as co-counsel with other law firms:
Bond Counsel:  We offer counsel to issuers to attest to the legal validity of the bond issuance, confirm the tax-exempt status of the financing, as well as prepare all documents required for the issuance.
Initial tax due diligence to determine the projects qualification for tax exempt financing
Drafting of initial authorizing resolutions or ordinances
Drafting of trust indentures and supplemental trust indentures
Advising and counseling responses to due diligence for the project and issuer
Advising and assisting in preparation of disclosure documents
Review and counsel on the bond purchase agreement
Drafting and preparation of closing certificates and deliverables
Disclosure Counsel:  As an issuer, you may also retain us as disclosure counsel to give you legal advice on Rule 15c2-12 disclosure obligations and the preparation of preliminary official statements and official statements, for the issuance.
Underwriters Counsel:  If you are an underwriter, we will represent you as counsel including:
Preparation of the preliminary official statement and official statement
Conducting tax, financial and continuing disclosure due diligence
Preparation of the bond purchase contract
Conducting and analyzing blue sky laws for exemption or filing requirements
Delivery of Rule 10(b)(5) opinion
Dodd-Frank
For banking institutions looking to satisfy Section 342 of Dodd-Frank, we are minority owned and operated, have the experience to represent underwriters in all parts of a transaction and maintain strong relationships with most issuers in Pennsylvania. Please contact us to discuss your needs and what Turner Law, P.C. can do to assist you in your efforts to remain in compliance with  Section 342 of Dodd-Frank.
Turner Law, P.C.:  Skilled Public Finance Legal Counsel
Bond financings involve an understanding of the SEC regulations regarding disclosure, as well as treasury regulations required to be met to insure IRC Sections 103 and 141-149 compliance. Turner Law, P.C. is a minority owned public finance law firm that has been involved in numerous public finance bond issues, and knows how to navigate the complexities of bond issuances, including defaults and workouts.
Because of our experience we are positioned to represent any party to a bond issue, whether you are the underwriter, issuer, trustee or other related entity. There is no substitute for dedicated legal counsel to ensure that financing meets regulatory and transactional requirements, and Turner Law, P.C. has the resources to enable your project compliance.
Please contact us at (267) 207-3584 for a consultation so that we can begin to evaluate the details of your project, financing needs and potential sources of funding.  Some government programs have a lengthy application process, so time is of the essence to prevent any project delays.