Consultation
Turner Law, P.C. offers an initial consultation to representatives from law firms and public and private entities that are looking for an experienced bond attorney.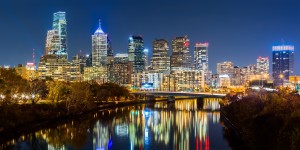 We bring over 30 years of experience in public finance and the issuance of both taxable and tax-exempt bonds and notes, and look forward to the opportunity to assist you with any aspect of your financing.  Our firm can represent you in a wide range of financing projects, and look forward to speaking with you. We are prepared and our experience includes acting as co-counsel with other law firms and in doing so we are capable of assisting in any role of the transaction.
Prospective Clients Are Invited to Schedule a Consultation
Our experience includes representing clients in transactions from the following sectors:
State, county and municipal governments
Energy projects
Transportation
Public and government agencies
Housing authorities
Colleges and universities
School districts
Non-profit organizations
Hospitals and health care facilities
Toll road operators
If your project includes public financing we can provide legal counsel for the entire transaction or for any single phase of the transaction.
Turner Law, P.C:   Experienced and Trustworthy Bond Attorneys
It is essential to have counsel that you can trust and rely on to represent your interests. Whether you are the issuer of the bonds, the underwriter, the borrower, the trustee or another related party, we can provide you legal counsel and representation in any phase of the transaction.
We view the initial consultation as our opportunity to gain your confidence and show you how we can represent you throughout the entire financing. Because we are licensed in both Ohio and Pennsylvania, we can handle matters that have a wide geographical scope, and are familiar with the laws that apply in your location.
Please contact Turner Law, P.C., today at (267) 207-3584 or (216) 902-5001 to schedule an appointment so that we can begin to work on your public finance initiative.